I build this Flutter course selling app using Riverpod. It's great state management system which stays between Getx and BLoC. This same app has been created using Both Getx and BLoC.
Here I have used Riverpod. Let's take look at the UI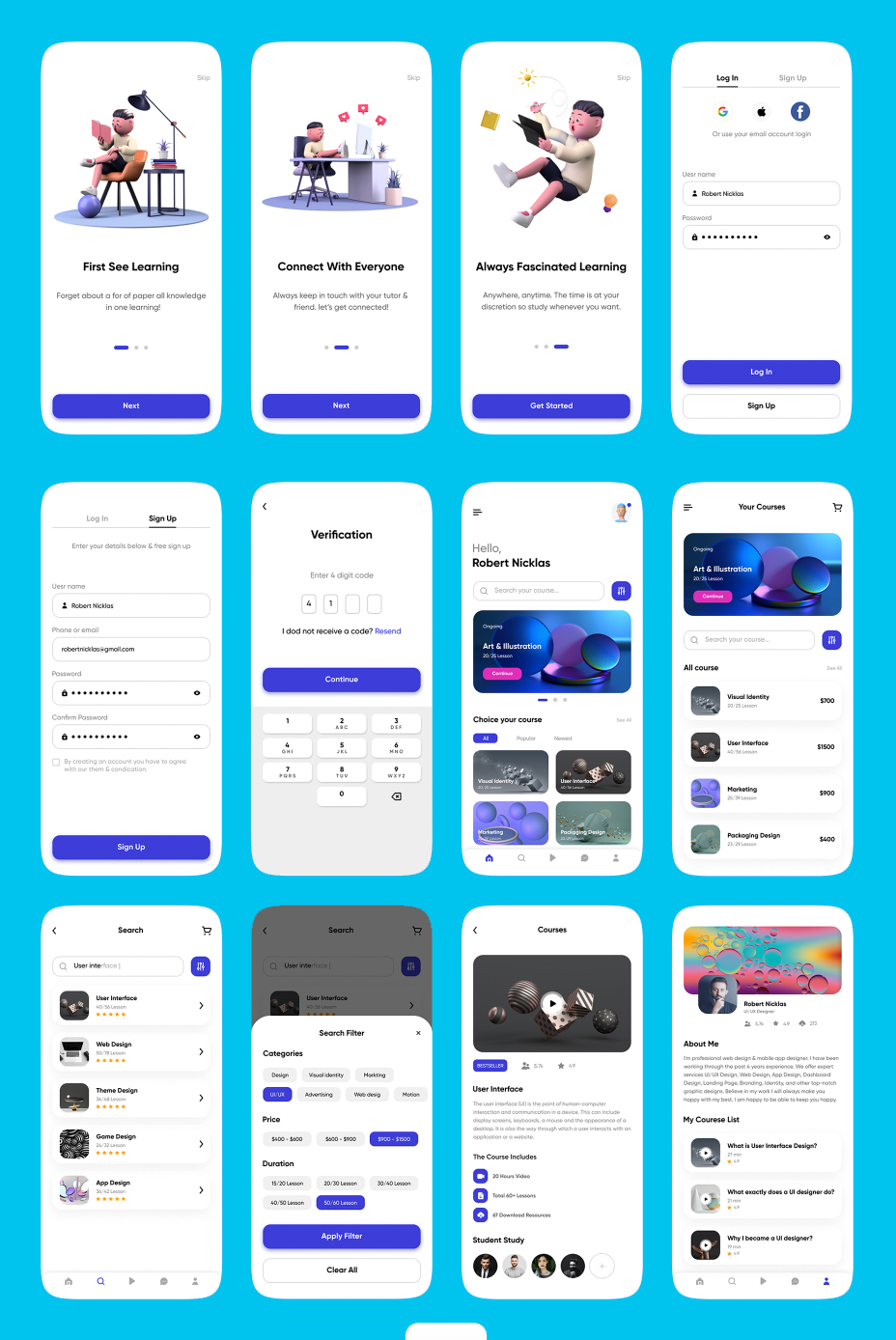 App features
onboard screen
email login
social media login
viewing course
play video course
upload course from backend
view multiple teachers course
buy course on the front end
stripe payment
super admin panel
teacher admin panel
chatting feature
teacher's chatting app
search feature
Riverpod source code
Get the source code of this app from the link below. This source just includes Riverpod state management. If you want Getx or BLoC, go to the top of the page.
In terms of Riverpod we have covered in the Udemy course.
Provider
StateProvider
StateNotifierProvider
AsyncNotifier
Notifier with Family modifier
Auth generate riverpod code
Riverpod keep alive and Auto Dispose Notifier Provider
Error handling with Async Notifier Provider
This course covers both old Riverpod and new Riverpod 2.0 version. So you will be able to master and maintain old code base. At the same time, you will learn how to use the new version. We also covered some good practices of architecture like MVC pattern along with how to pass ref and WidgetRef object correctly.
Take the course on Udemy
Buymecoffee link for complete code
Resources to follow on youtube
Other features
Riverpod has been used as state management, rest of the features you may know about from the link below.
Rest of the features are same as mentioned in the above link.
Promise
If you take the course, you will master Riverpod and Riverpod 2.0. We have also covered core concepts of dart
const and final modifer and when to use them
dart immuitibiliy
dart singleton class and static objects
dart so called copyWith method
dart different kinds of constructor
arrow function
getter and setter methods in dart
dart function assignment and anonymous function
passing callback function
passing ref object to different classes
Backend
We used Laravel framework for building backend and API. Backend has multi user privileges. It means there are super admins and sub admins. Teachers accounts are sub admin. Super admin can observe and assign roles to the teachers or the sub admins.
With this course, you will learn how to build token for your api and how to do authorization of user access using Sanctum package of Laravel.
We used Laravel eloquent to work with our database from controller.
By the end of this course, you will master
Laravel basics and MVC
Laravel admin panel (CRUD)
Laravel sanctum
Laravel restful api
Firebase
Firebase is used for email login and third party login like Google, Facebook and Apple. We also used Firebase for storing chat information of users. All the chat messages are also saved in Firebase.
Stripe payment
Stripe payment includes for course selling using webview payment. We covered in detail how to use web_hooks of Stripe and do the payment. Along the way you will learn cool tricks how to set up Stripe payment and debugging in depth.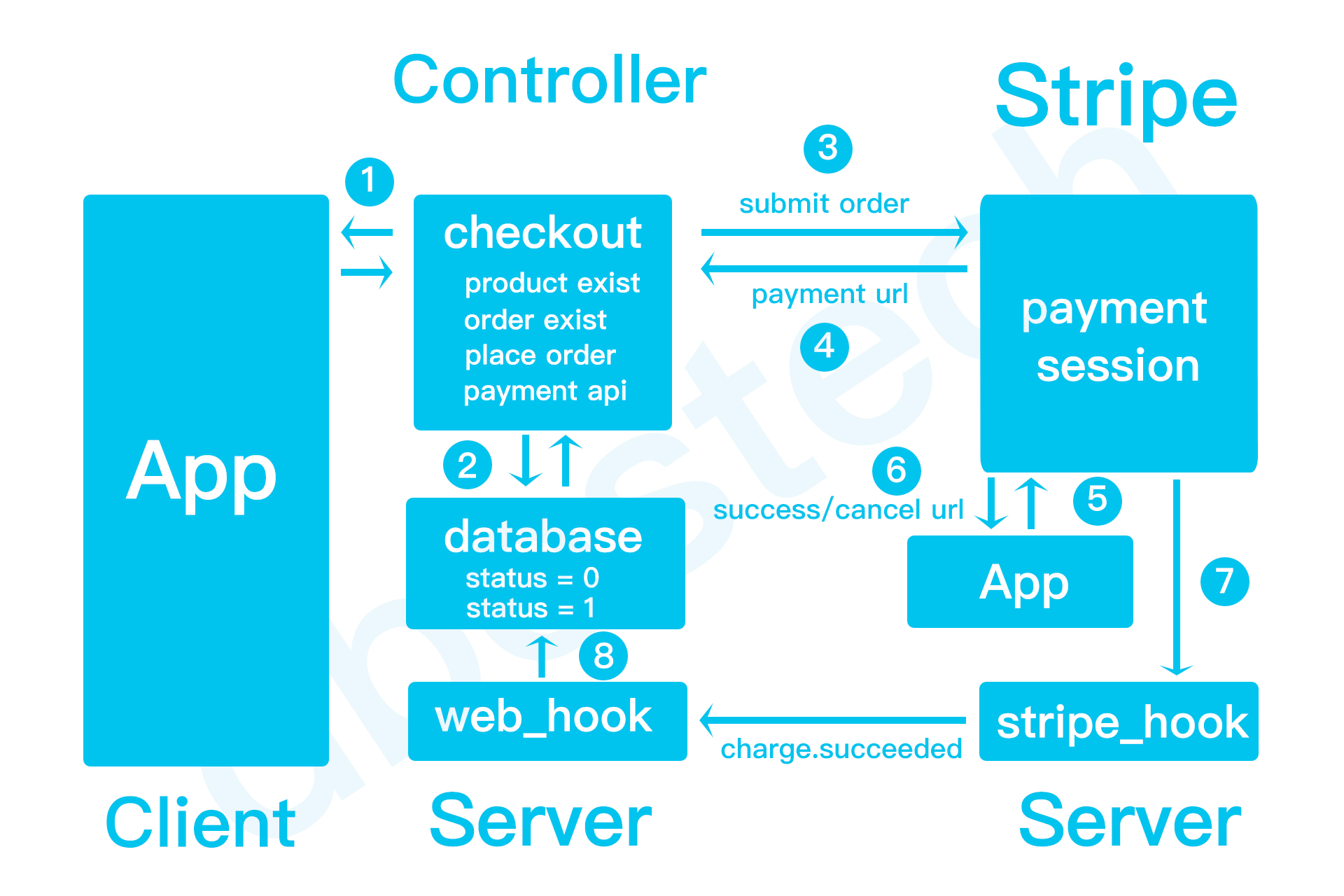 In this course, we have a dedicated session(like 90 minutes) for talking about payment and payment gateway like Stripe. If you want to get the picture, you may take our course on Udemy or you may request to buy watermark free for 1 dollar on buymeacoffee
Version
PHP > 8.2
Laravel > 10
Flutter > 3.0
Deployment guide
Separate teacher's from super admin panel
Upgrade and missing part
Missing video
There's a missing video between 4:45:00 to 5:00:00 in the part two. Check out the missing part here
Working with network url for video player
Here we will see how to upgrade the deprecated api for network url of video. Go to this link and change as necessary.